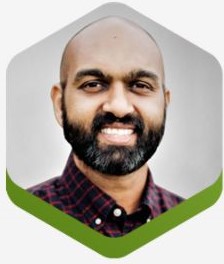 Durgesh Kalya is an experienced industry professional with 15 years of experience in the manufacturing, engineering design, and IT industries. He has a BSc in Instrumentation Technology and an MSc in Computer Engineering. Currently, he is working as the Operational Technology (OT) Security Caretaker at Covestro LLC's Baytown facility in Texas, USA, specializing in OT Network Security. He supports the Process Control Automation Group by applying security standards on (OT) Systems.
Durgesh is also actively involved in cybersecurity, from volunteering at various professional and technical societies such as ISA, We-Ace, ISC2, and ISACA, where he supports multiple cybersecurity initiatives. When he is not working, he mentors individuals in career changes, career goal setting, and breaking career gaps for young/ seasoned professionals and women with free mentorship programs for anyone interested in information security disciplines and related careers.
Speaker Bio – Downloads and More
ISC2's Certified Information Systems Security Professional (CISSP) is an information security certification for security analysts.
Certified Information Systems Security Professional (CISSP) – Credly
ISACA's Certified Information Security Manager (CISM) certification indicates expertise in information security governance, program development and management, incident management and risk management.
Certified Information Security Manager (CISM) – Credly