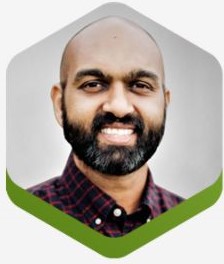 Durgesh Kalya is an experienced industry professional with 15 years of experience in the manufacturing, engineering design, and IT industries. He has a BSc in Instrumentation Technology and an MSc in Computer Engineering. Currently, he works as the Operational Technology (OT) Security Caretaker at Covestro LLC's Baytown facility in Texas, USA, specializing in OT Network Security. He supports the Process Control Automation Group by applying security standards on (OT) Systems.
Affiliations and Memberships:
Durgesh is also actively involved in cybersecurity, from volunteering at various professional and technical societies such as ISA, IoTSF, ISC2, and ISACA, where he supports multiple cybersecurity initiatives. When he is not working, he mentors individuals in career changes, career goal setting, and breaking career gaps for young/ seasoned professionals and women with free mentorship programs for anyone interested in information security disciplines and related careers.
Information Security Outreach:
Durgesh Kalya is a security professional who is passionate about spreading awareness on security issues related to OT (operational technology), ICS (industrial control systems) and IoT (internet of things). Along with his expertise in these areas, he also believes in giving back to the community by actively participating in outreach programs and speaking at various events and venues. Through his speaking engagements, Durgesh hopes to educate people on the importance of security in these critical areas and empower them to take steps to protect themselves and their organizations.
Speaking Engagements | Speaker Bio – Downloads and More
His mission is to increase the cyber security capabilities of our public and private institutions in the critical infrastructure sectors by creating targeted strategies outlined below through strategic partnerships with Industrial and professional organizations in the following areas. 

Partnerships and Collaboration between practitioners, organizations, and government agencies
Incident Response for Industrial Automation and Control Systems
Improving Critical Infrastructure operators' Incident Response Capabilities by developing industry-specific processes frameworks incorporating widely used Incident Command Systems in public and private sectors.
Building School-to-Industry Partnerships for Industrial Information Security
Create partnership opportunities between universities and schools to identify current trends and requirements of the industry.
Develop High-Impact Mentorship cybersecurity programs for organizations to improve talent search and attract, nurture, and hire cybersecurity talent.
Credentials:
ISC2's Certified Information Systems Security Professional (CISSP) is an information security certification for security analysts.
Certified Information Systems Security Professional (CISSP) – Credly
ISACA's Certified Information Security Manager (CISM) certification indicates expertise in information security governance, program development and management, incident management and risk management.
Certified Information Security Manager (CISM) – Credly
ICS4ICS's Incident Commander Credential verifies that personnel possess a minimum
the common level of training, experience, physical and medical fitness, and capability
appropriate for Incident Commander Type 4
Incident Commander Type 4 – ICS4ICS